Introduction
Mobile phones are the new-age wallets. Apps like Paytm, GPay, and PhonePay have become household names now. The trying times during the pandemic have greatly increased the usage of such mobile payment methods in India.
Merchants yet to accept mobile payments may see the advantage here to look towards this technology, as the future seems robust. According to the 2020 India Mobile Payments Markets Report by S&P Global, India processed the highest number of real-time transactions in 2019. By the end of 2020, experts believe that mobile payment volume will have an estimated USD 503 billion.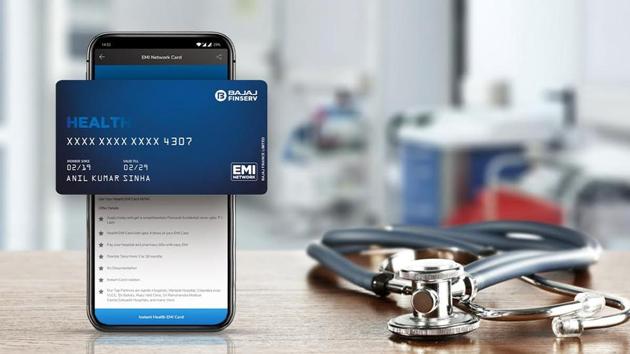 Bajaj Finserv EMI Network Card
The Bajaj Finserv EMI Network Card is an exclusive partner EMI Card with a pre-approved limit of Rs. 1.5 Lakhs. It allows you to purchase your favorite products at No-cost EMIs. You can easily access it from the convenience of your mobile phone now and start shopping when it gets activated! Let's read more about the card and how it is your ideal shopping partner:
Eligibility Criteria for an EMI Card
The eligibility criteria for the Bajaj Finserv EMI network card are straightforward. You must fulfill the following conditions to be eligible for an EMI Card.
You need a regular income source.
You need to be between 25 and 60 years of age.
You need a good credit history without payment defaults.
It would help if you had a savings or individual current account in India.
You need current residence proof in India.
Documents required to apply for an EMI Card?
PAN Card
Aadhar Card
ECS Mandate (duly signed)
Canceled Check
Passport-size photos
Benefits of the Bajaj Finserv EMI Network Card
You can use the Bajaj Finserv EMI Card in 84,000+ partner stores across India.
The repayment tenure is easy and lasts 3-24 months, and you can choose it at your convenience.
You require minimal documentation to apply for a Bajaj Finserv EMI Network Card. Once you register and open an account on the Bajaj Customer Portal, you don't need documentation each time you purchase a product on EMI. Your EMI Card details will suffice.
No Cost EMI lets you shop completely interest-free. With the Bajaj Finserv EMI Network Card, you do not pay any interest on your purchases.
All New Avatar
The Bajaj Finserv EMI Network Card also comes in a digital avatar. You can download the Finserv MARKETS app and access your EMI Network Card from there. This means that you don't need to wait for a physical copy of your EMI Card to arrive and can start shopping as soon as your digital EMI Card is activated!
Conclusion
The Bajaj Finserv EMI Card has revolutionized the way Indian consumer looks at finance. It has not only empowered the aspirations of millions of Indians when it comes to purchasing the latest electronics or lifestyle products. Still, it has also set an example for many other companies to simplify payment solutions for Indian customers. Apply for the Bajaj Finserv EMI Network Card and get your perfect shopping partner today!